Mainstream economists are mystified why wages/salaries are still stagnant after 7+ years of growth / "recovery." The conventional view is that wages should be rising as the labor market tightens (i.e. the unemployment rate is low) and demand for workers increases in an expanding economy.
But wages are only rising significantly for the top 5%, while workers between the bottom 81% who have seen their household incomes decline and the top 5% are experiencing stagnant earnings.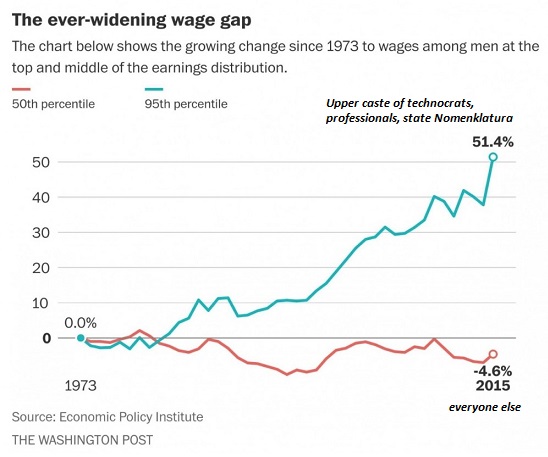 We can see how the top 5% have pulled away from the bottom 95% by examining household budgets: spending by the top 5% has soared compared to the stagnant spending of the bottom 95%.